---
Auxiliary News.  Click on colored areas to see further information.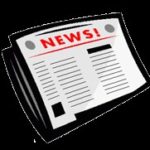 ---
Department Auxiliary Scholarships due April 20th and May 1st.  See links below for more information.
---
"North Dakota Nurses Over There 1917-1919" by Grace E. F. Holmes, MD is being sold by the American Legion Auxiliary Department of North Dakota. This book tells the personal stories of nurses from North Dakota who served during World War I.
Purchases may be made directly with PayPal, major credit cards, and debit cards.  To offset the cost of merchant charges, the book will cost $34 using this method. Please allow at least two weeks for mail delivery.
The book may be purchased through the ND ALA Department office for $25; or $32.50 if you want the book mailed to you. Please use the above order form.  Checks may be made payable to "American Legion Auxiliary Dept of ND" with Nurses Book in the memo line.  You may also email orders to nurses@ndala.org.
Further information is available at North Dakota Nurses Over There.
---